K-12 Programs
The Churchville Nature Center is the ideal setting for an outdoor component added to your classroom curriculum. Within easy walking distance are a diversity of habitats including: meadow, marsh, woodland, Eastern White Pine grove, pond, and lake.
Your students will benefit from the knowledge of our dedicated staff members, all of whom share a deep commitment to the preservation of the quality of life for all living things on earth.
Each environmental education program is designed with plenty of hands-on, exploratory activities. If you would like to plan for a full day at the center, programs can be combined or a large group auditorium show can be arranged.
Our programs are designed to help fulfill requirements of Pennsylvania Academic Standards for Environment and Ecology.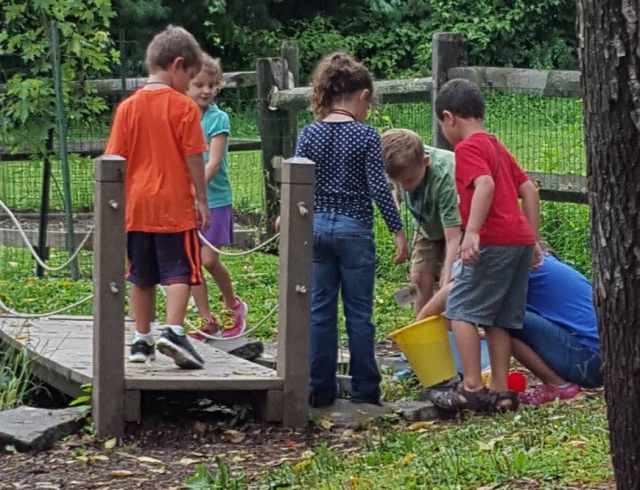 For further information about EE programming, contact our Environmental Education Director at:
215-357-4005 Ext. 5036 or pamongillo@buckscounty.org
or download our Program Guide for K-12 educators:
Items to support your curriculum may be ordered from our gift shop using this form:
---
Boy Scout & Girl Scout Programming
Churchville Nature Center offers a wide range of programming that is available to both Girl Scouts and Boy Scouts, including an over night Scout Sleepover Program. All programs are designed to work towards a specific badge in a fun yet educational experience. All lessons are updated to fulfill current badges.

For more information about our scout programming, please contact our Education Director at:
215-357-4005 Ext. 5036 or pamongillo@buckscounty.org