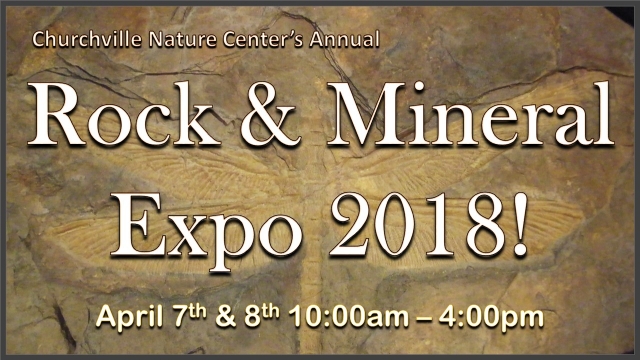 Join us again for another exciting weekend at Churchville Nature Center's Rock & Mineral Expo!
This year's theme is FOSSILS!!!!!
Like past years the Churchville Nature Center will be hosting a weekend full of fun activities related to all things inorganic in our world. Like years past we will have vendors and plenty of activities for kids to enjoy. With the theme of fossils, we will be displaying different types of fossils from all ranges of the geological time scale including fossils found here in Pennsylvania.
This year's activities include: a cave fossil dig, panning for gold, geode cracking, and new sand related activities. Some of which are listed below.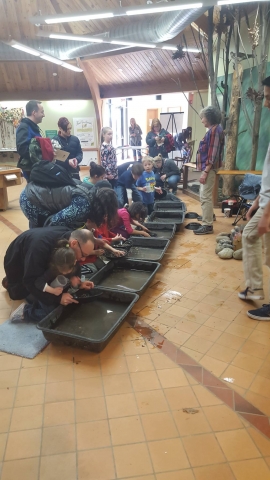 New this Year:
Quicksand Walk
A special new attraction, we will be simulating how it feels to walk on quicksand using oobleck! For those unfamiliar with oobleck, it is a non-Newtonian fluid that takes on properties of a solid when impacted. While not real quicksand, it does demonstrate the sensation and will be entertaining for all ages. This will be free for everyone to try.
Kinetic Sand Demo
Also in the back classrooms will be a demostration on how to make kinetic sand and a big vat of it for the kids to play in.
For more information:
Call the center at 215-357-4005 or...
Make sure to like our main Facebook page to get all the updates on our other events too!
---
Want to Be a Vendor?
Each year the Rock & Mineral Expo hosts different vendors who sell unique theme related gifts and merchandise. If you are interested in becoming a vendor for this year's expo, please see the contract below.
There are only a limited amount of spots so call early to reserve your spot!
---