Family Programs
Upcoming Family Programs!
CNC holds family friendly events year-round from our Arthropalooza! to Maple Sugar Day. Check this page out seasonally to see what upcoming events and specialty programming we have planned. We hope to see you soon!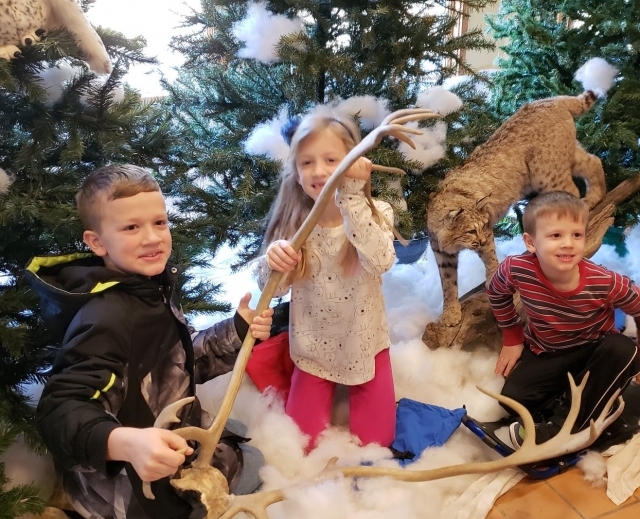 ---
---
Maple Sugar Day & Pancake Breakfast
Sunday, February 24th, 2019 at 11:00 am - 4:00 pm
Don't miss our annual Maple Sugar Day! The process of tapping maple trees, collecting the sap, and making maple syrup (one of the many uses of maple sap) is actually quite simple. It does, however, take some time and a willingness to get outdoors and experience this miracle of nature. Join us as we go through this cool process of extraction on our own maple trees and sample sap through the process to syrup!
This year's event will again feature a limited space Pancake Breakfast that will run two hours before the main event. Again space is limited and requires advance registration, but oh is it worth it! We will be serving made to order pancakes and other breakfast sides.

*** PRE-REGISTRATION IS A MUST! ***
Please register by February 10, 2019. You must register for each event individually. Limited space for Pancake Breakfast so register early!

Pancake Breakfast - $10/person
Seating at 11:00 am
Outdoor Maple Sugar Tapping - $5/person
Programming begins at 1:00 pm

---
Rock & Mineral Expo 2019!
"World of Metals & Magnetism"
Saturday April 6th & Sunday April 7th at 10:00 am - 4:00 pm
Join us for our 4th Annual Rock & Mineral Expo! A very fun family event appealing to all ages. This years theme will be a "World of Metals and Magnetism."
Bring your young rock hounds out again this year to continue to add to their collections. For the adults we will have some amazing vendors. Activities for the kids include: gold panning, cave exploring, gem sluicing and geode smashing plus more to come.
Adult General Admission is $5.00
Children are FREE to attend with some activities costing a nominal fee between $2.00 - $4.00.
Flyer for the 2019 Rock & Mineral Expo!
If you are interested in being one of our 2019 vendors, please click below: