Butterfly House
Welcome to the Butterfly House at Churchville!

Always changing and always improving, the Butterfly House at Churchville is one of those special exhibits that makes CNC such a wonderful and unique place to visit. Run from July through to mid-September, the butterfly house showcases native Lepidoptera (butterflies & moths) in all stages of their life cycle. The exhibit is heavily supported and operated by a passionate base of volunteers who work to rear, maintain the gardens and lead educational tours.

As a native butterfly exhibit, the occupants of the house are always changing. To fully enjoy all that the house has to offer, we suggest returning throughout the season to see whats new as the summer progresses. Luckily, return visits are easier as admittance to the butterfly house is now included in all levels of membership. More information below!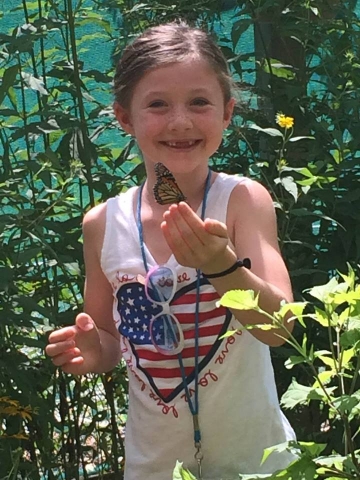 Beauty comes alive!
In the Butterfly House at Churchville, you can:
Learn about metamorphosis
Observe ornately colored chrysalids in the chrysalis chamber
Be amazed by colorful caterpillars
Discover amazing facts about butterfly migratory patterns
Learn how you can attract butterflies to your yard using native wildflowers
Notice:
CNC Members are now free!!!!! Check out our membership brochure for more information on all the benefits you get as a "Friend" of Churchville Nature Center!
---
Operating Hours & Prices
As stated above, all CNC Memberships include access to the butterfly house during operating hours. For the 2019 season the house will be open Wednesday-Sunday, 11:00am - 3:00pm. House opens July 6th and runs to September 16th.
Prices for Non-Members are: Adult = $8.00
Senior = $6.00
Children (4-13 years old) = $5.00
Under 4 = Free


---
Become a Docent or Attendant
Do you have a passion for butterflies, native wildlife and/or gardening? Well then consider joining our dedicated group of volunteers who keep the butterfly house running. From rearing to leading the educational tours, the butterfly house needs all the help it can get. Training will provided for those interested in working with us. You can choose to be a docent and lead tours or be an attendant only and provide the needed support with rearing and garden maintenance. To learn more please contact our Naturalist & Butterfly House Coordinator Bill Woodroffe at:
215-357-4005 ext 5033 or wpwoodroffe@buckscounty.org
---
Special Events
The Butterfly House at Churchville offers several fun activities outside of the main exhibit itself. While some programs change year to year, several offerings are annual and they include:
Arthropalooza!
Held the second weekend in August, the new big butterfly house event is Arthropalooza! a fun filled weekend for both families and invertebrate lovers alike. Activities include cockroach races, live arthropod demonstrations, a honey and beekeeping display, a Eat-A-Bug Station, dozens of live tarantulas and other live invertebrates. New activities and fun will be added each year so check it out!
Monarch Tag & Release Party
A yearly staple of the butterfly house is the annual Monarch butterfly tagging event. While it has changed in its presentation, the core idea remains the same: to provide a way for the public to take part in the monitoring of the threatened Monarch butterflies as they migrate to Mexico. Starting in 2017 the tagging event uses only butterflies reared by our docents and staff. This is a conservation effort as much as it is an educational program... also there is cake!
This event is held in mid-September, the day after the butterfly house closes for tours. The timing may seem late, but it coincides with the peak of the migration season.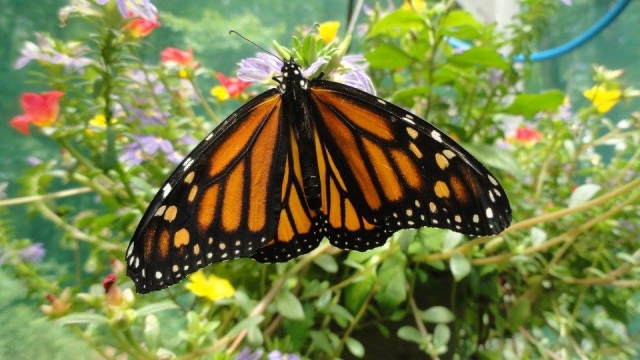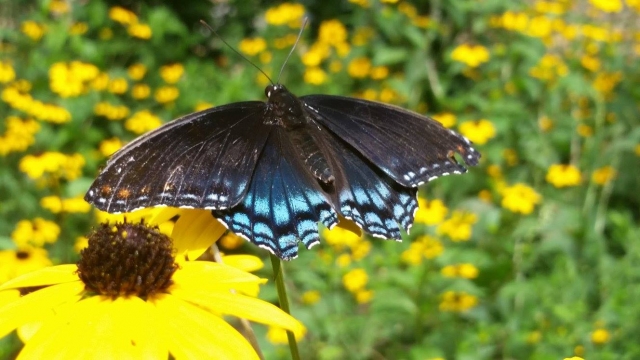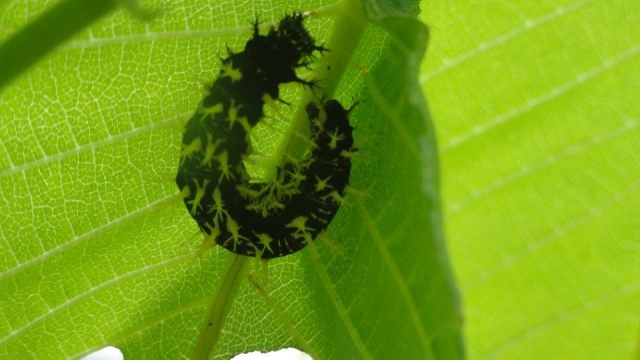 Our Butterfly House is open from June through September. Please
contact us
for more details.